Products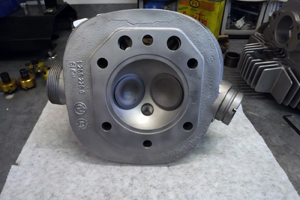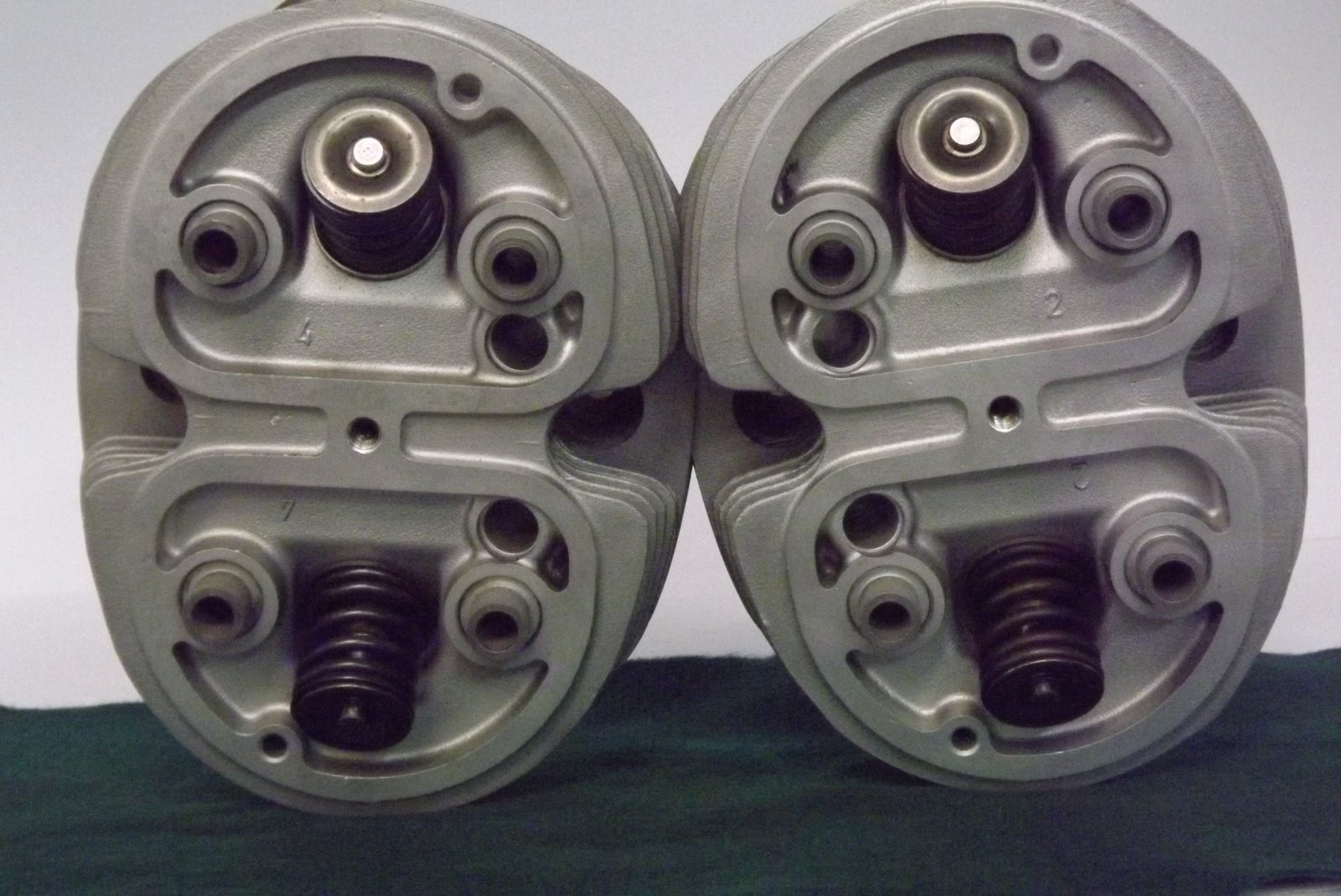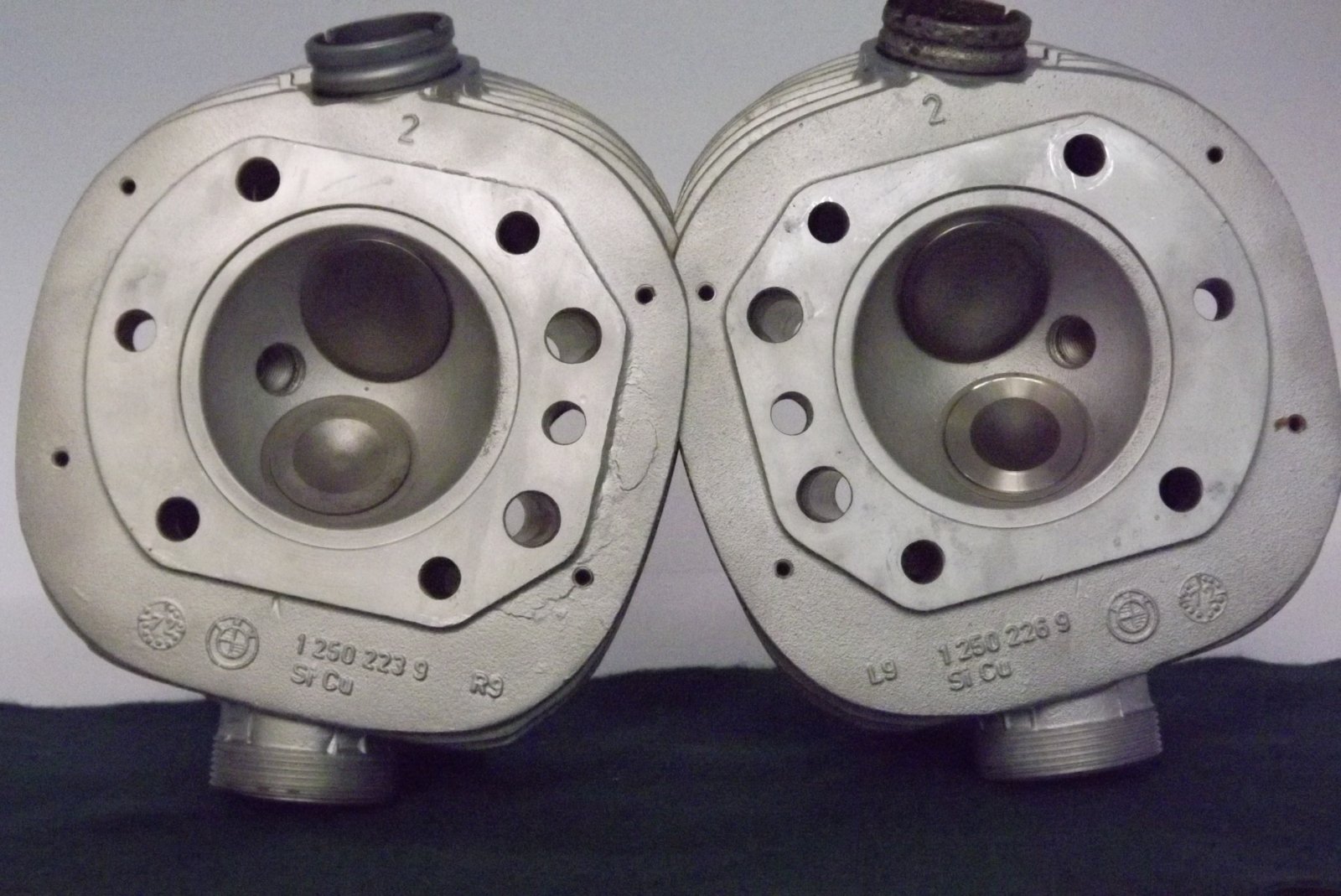 Reconditioned Cylinder Heads
All heads have been inspected, vapour honed, valves resurfaced or replaced and seats cut or replaced, guides measured and replaced if not at the lower end of the spec. The upper photos are of heads of different years for sale as eaches they could be used as a pair but the year stamp is different, I have Matched sets for R60, R75 and R80 in stock as well as this unmatched pair. all threads have been inspected and repaired where necessary we offer a 90 day warranty against defects in materials and craftsmanship on the part we supply. errors resulting from incorrect installation void any warranty consideration but there should be no reason for that as we are happy to give instruction where required to aid you in correct installation. (we will not however "do the job" over the phone :) ) We are also happy to do custom rebuilds of your heads on request. (we do this in a case by case estimate scenario) if all that is required is a "freshening up" sometime this is the best way to go. We also offer an exhaust thread repair service where the ruined thread is machined off the head and a new threaded insert is pressed on and tig welded in place then machined to provide a perfectly flat surface for the exhaust collet.
Reconditioned Cylinders
Cylinders are inspected and vapour honed, studs and push rod tubes are checked and tested then rebored to factory clearances Pistons supplied are typically Kolbenschmidt like the originals (for the most part) If something else (Mahle) is substituted we will make yo aware prior to shipping. Ring end gap is supplied in each case even though the piston will arrive fitted to the cylinder, a written explanation of the procedure will accompany the cylinder to facilitate job completion with the least amount of fuss. As always we are available to provide tech support by phone or email in case you run into something unusual or are just need to check a detail.
Exchange Program
To participate in the exchange program: Contact us by email, ship your head / heads or cylinder / cylinders (prepaid) for inspection (we prepay the exchange item in return) additional charges will apply if there are broken fins, stripped exhaust thread, loose pushrod tubes etc. Cores must be suitable to be exchanged after being rebuilt, If the seats are deteriorated to the point where they cannot be cut (in the case of a /5 with seats requiring lead) we will charge to replace the original with unleaded seats like the ones we supply in the exchange heads. If your valve covers are bare (not painted) we recommend sending them in with the heads and we will vapour hone them for 15.00 each so the finish matches the heads and return them with the exchange heads. We also offer a stainless steel valve cover nut set on the products page to replace the originals if they are corroded or the chrome has begun to peel they are a permanent solution.
Heads each (unmatched) $ 299.00 CDN
Exchange Heads matched pair $ 899.00 CDN
Exchange Cylinders (R60 and R75 on Hand Includes piston, Rings, pin and clips) each $ 440.00 CDN